Cheap VPS Hosting
Fast, Optimized & Secure - Full Root Access - Various OS Option
Unmanaged VPS Hosting provides your own interface where you can do whatever you need. From installing your own application to 3rd party application hosting. Standard VPS hosting made for that system administrator or Digi geeks who are passionate about Linux Virtual Machines. Performance of our standard VPS hosting is best in the industry as we care especially about our infrastructure and we always make sure about no downtime. We offer 99.99% uptime on our low-cost unmanaged VPS hosting, also best performance and secure hosting.
Enjoy India's #1 Cheap VPS Hosting with our feature-packed VPS hosting plans, giving you huge cloud storage, 99.99% uptime on Solid VPS , Additional DDOS Protection and the world-leading cPanel hosting control panel if requested, What's more! We understand support is the main factor when you are looking for managed services. In BigBirdWeb we are known for our premium support system.
CHEAP LINUX VPS HOSTING
Cloud SSD cache resource – Premium Support – Uptime Guaranty – Dedicated Control
1 vCPU

1GB RAM

512MB VSwap

30GB SSD Space

1.5 TB Bandwidth
*when ordered Annually
1 vCPU

2GB RAM

756MB VSwap

60GB SSD Space

2 TB Bandwidth
*when ordered Annually
2 vCPU

4GB RAM

1024MB VSwap

80GB SSD Space

3 TB Bandwidth
*when ordered Annually
2 vCPU

6 GB RAM

1.5GB VSwap

120GB SSD Space

3.5 TB Bandwidth
*when ordered Annually
2 vCPU

8 GB RAM

2GB VSwap

160GB SSD Space

6 TB Bandwidth
*when ordered Annually
4 vCPU

16GB RAM

3GB VSwap

200GB SSD Space

8 TB Bandwidth
*when ordered Annually
Powerful unmanaged Linux VPS Hosting
Unmanaged VPS hosting is a standalone server for your website which gives ultimate performance and dedicated resource. Best part of any un managed VPS is that its is cheap and can have great hardware combination in affordable cost. Dedicated your web application a great resource and cloud infrastructure through Bigbirdweb VPS hosting. Buy cheap vps hosting India now and get exiting offers.
Cheap VPS Hosting
BigBirdWeb Virtual Private Servers (VPS) performs like a beast for its users and applications, as it can be rebooted anytime anywhere and has its own root access, own control panel, whitelabel IPv4 addresses, memory, processes, files, applications, system libraries, and configuration files. We provide SSD disk space for its smoothness and SolusVM control panel for management for instant reboot, reinstall, IPv4 management etc.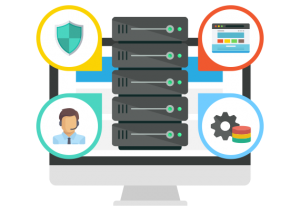 Ubuntu VPS Hosting
Buy Cheap VPS hosting with Ubuntu. Your Choice Of Operating System. With BigBirdWeb's Linux Virtual Private Server, we provide multiple Linux OS options with full root SSH access. You can select the operating system of your choice.
Affordable Low cost VPS Hosting
Buy Low cost Linux VPS hosting which provides you to control your expenses and get the best possible hardware combination for hosting at affordable cost. Our virtual server starting cost gives you enough ram to customize your website or application. Also bigbirdweb Client area has an option to upgrade your vps instant to any configuration without any delay. Our Live chat system helps your to get your desire best vps performance hosting at no cost. Just ask what is vps hosting? as simple as that. We do not have any bot to support we provide Real human support every-time.
UNMANAGED VPS HOSTING PLANS
Included in All Packages for your VPS, Setup your web hosting with BigBirdWeb.
FAST VPS HOSTING WITH ROOT ACCESS
Here is the list of standard VPS hosting features:
VPS WEB HOSTING FAQ & COMPARISON
We're here to help. Get in touch and we'll get back to you as soon as we can
What is unmanaged VPS?
Unmanaged VPS is a server where you have to manage all server including upgrades and firewall by your self. We at Bigbirdweb will not help you unless your server hardware is down.
Are the VPS hosting managed?
No. All standard VPS is unmanaged service. You can request for managed service at additional cost.
How to access VPS?
We'll email you root access at the time of activation. You can access SSH through root access.
How many IP with server?
Every server configured with 1 IPv4. How every you can request for additional IP address upto 256 through client area.
Do I get root access to my Server?
Bigbirdweb's every Unmanaged  vps comes with root access. You can get root access at the time of activation.
Will you transfer my VPS?
If you opt for VPS management then we can help you to transfer your files.
Is VPS hosting upgradable?
Yes. Every Unmanaged VPS is upgradable and you can do it instantly.
What if I'm unhappy with VPS?
Every Unmanaged VPS comes with 7 days money back guarantee. You can request for cancellation from client area.
VPS web Hosting with Best Support
No matter Its 2PM or 2AM, We are one step ahead for your help with 500+ videos & Articles.Our in-house team is on hand 24/7 to not only solve technical issues, but to offer the guidance and technical support you need to succeed online. Give us a ring.
Contact Us at +918513921302
Best Cloud Hosting
Our unmanaged servers are of the highest quality & spec to ensure your website performance is high day and night. Sign-up today for a free upgrade.