Web Hosting, Dedicated Server, Managed Cloud Server, Server management
Start with a domain name today!
Web hosting India
Buy Web hosting , Reseller Hosting, Cheap Dedicated Server , Cloud Server from BigBirdWeb.
Web Hosting Service
Shared hosting with integrated application WordPress hosting, Ecommerce Hosting at a affordable price. India's #1 web hosting powered by SSD cPanel Hosting with autoinstaller. Secure web hosting that gives your boost on traffic and making application more smooth. SSD cache hosting services start at $9.99/year.
SSD VPS Hosting
SSD Powered VPS hosting with cPanel gives your more strength to run hight performance application in secure way. VPS services is highly recommend for hosting high cpu usage script. Our cheap VPS hosting is much affordable and easy to use with SSD disk. Experience the ultra speed VPS hosting at    $3.99/month.
Cloud Server Hosting
Enjoy feature-packed cloud server hosting plans that flaunt powerful performance and first class quality service. A gentle learning curve with our easy management tools, get your online presence up and running in no time! Let the cloud manage your application hosting and get secure speed 100% with money back guaranty at $9.99/month.
MANAGED DEDICATED SERVER HOSTING
Experience the speed, flexibility, and scalability of Managed hosting
BIGBIRDWEB HOSTING REVIEWS
They're happy about doing business with us
Raunak Sharma
CEO ADItech Pvt Ltd
BigBirdWeb is the most reliable service provider. Powerful hosting features and proactive customer support makes it eat the competition. It's always been a wise decision for me to choose BigBirdWeb as companion in my online business journey.
Selena Lopez
Creative Agency
I trust completely on BigBirdWeb and its team. They'll revive your from any situation without any single extra charge. I was using web hosting first time, later I transferred on VPS and they moved my all addon domains and others instantly without downtime.
Ali Naveed
SG Tech
I'm really happy to host my website on BigBirdWeb thanks to people like Saswata M. who helped me to figure out all the problems that I had today! After more than 12 hours of work, he helped me to set up everything in less than 30 minutes!
CPANEL WEB HOSTING
Over 10,000 Internet Applications and APIs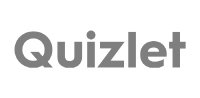 Starting At Only
$2.99/mo