ABOUT BIGBIRDWEB
Your one stop destination for managed web hosting solution.
BigBIrdWeb is a privately held managed web hosting company based in the India. With customers from over 150 countries we continue to be one of the most recognized hosting company in the world with datacenters on the USA, Germany, India, and in Netherlands. By using state of the art technology and networks we're able to provide a premium hosting service at an affordable price. With unparalleled up time, fast professional support, and high performance hosting as our core focus we're confident you'll feel at home when hosting with us.
Enjoy India's #1 managed Hosting with our feature-packed managed and unmanaged hosting plans, giving you huge cloud storage, Best Up time in the Industry, Complementary DDOS Protection and the world-leading support system.
#1 Managed Web Hosting SOlution
Our SSD web hosting with cPanel packages are affordable and a cost-effective solution for those who want the benefits of a VPS and the super-fast speed of SSD drives. Our SSD hosting solutions have all the advantages of the VPS packages with the additional performance of ssd. All packages now include DDOS protection at no additional charge!
What We Do at BBW.
At BigBirdWeb, our vision is to improve the quality of internet based services by enabling the customers to enjoy more. This vision gives us the purpose to develop innovative products & solutions that would help customers with enhanced user experience.
We live by the same principles as any successful startup: hustle, adapt, listen. Repeat. We live by the same principles as any successful startup: hustle, adapt, listen. Repeat.
BigBirdWeb is the place people come to name their idea, build a professional website, attract customers and manage their work. Get to know who's behind this brazen plan to change the world.
MOST POPULAR TOP-LEVEL DOMAINS
Data based on top 10 million websites
Managed WordPress Hosting
. Our mission is to empower our customers with feature rich, secure, faster and low cost online solutions. NextraOne business model emphasizes service to small and medium sized businesses, allowing them to focus on their core competencies while BigBirdWeb handles their online presence.
What Makes Us Greate at BigBIrdWeb
Here is the list of standard Our web hosting hosting features:
Trusted By
Over 7,000,000 Internet Applications and APIs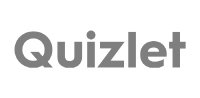 Start building your website today!
Starting At Only
$2.75/mo*