Dedicated Server Hosting
Fast, Optimized & Secure flexibility, power control Dedicated server
dedicated server hosting is a cost-effective digital hosting service to meet rising market and end-user demands. It is a securely managed environment that provides greater flexibility, and focuses on the privacy of your critical data and applications at no big costs.BigBirdWeb's SSD dedicated server packages are based on cutting edge pure SSD cache drives. Enterprise grade hardware with nothing but the best SSD drives for optimal performance. You can start with a small managed SSD dedicated server and upgrade as needed with no IP change or data migration so things are kept easy and affordable for you.
Enjoy India's #1 dedicated server Hosting with our feature-packed dedicated server hosting plans, giving you huge cloud storage, Best Uptime in the Industry, Complementary DDOS Protection and the world-leading cPanel hosting control panel.
BEST DEDICATED SERVERS & HOSTING SERVICES
Our SSD Dedicated server with cPanel packages are affordable and a cost-effective solution for those who want the benefits of a VPS and the super-fast speed of secure dedicated server. Our cheap dedicated server hosting solutions have all the advantages of the dedicated packages with the additional performance of solid state drives. All packages now include DDOS protection at no additional charge!
Simple
per month
Dual Intel Xeon 5639
12 Cores / 24 Threads
2.13Ghz – 2 Processors
16GB DDR3 RAM
2TB Raid HDD or SSD
20TB bandwidth-1Gbps
5 IP addess(/29)
Fully Managed
cPanel/WHM License
Order Now
Premium
per month
Intel Core E3 1230v2
4 Cores / 4 Threads
3.2GHz / 3.6GHz
32GB DDR3 RAM
2x2TB Raid HDD or SSD
20TB bandwidth-1Gbps
5 IP addess(/29)
Fully Managed
cPanel/WHM License
order now
Business
per month
Dual Xeon 5650 Series
12 Cores / 24 Threads
2.13Ghz – 3.06 Processors
48GB DDR3 RAM
2x2TB Raid HDD or SSD
20TB bandwidth-1Gbps
5 IP addess(/29)
cPanel/WHM License
Fully Managed
order now
Dedicated Server hosting India
Stop sharing web server resources and choose a Linux dedicated server. Take full control in your hands with the most powerful Cloud powerfull dedicated server hosting.  Dedicate to your websites a dedicated server space, full SSH root access, a cloud infrastructure and almost unlimited resource scalability with lower costs. Dedicated server simple and inexpensive hosting the same way as the web hosting plan! at an additional cost, you can also opt-in for managed dedicated service.
Cheap Dedicated Server
BigBirdWeb's dedicated server hosting performs and executes exactly like a stand alone server for its users and applications, as it can be rebooted independently and has its own root access, users, IP addresses, memory, processes, files, applications, system libraries, and configuration files. With BigBirdWeb, dedicated server clientele are hosted on powerful RAID 1 servers and have Rebootless Updates.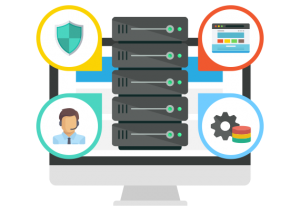 Dedicated Server with IP
Your Choice Of number of IP with email marketing dedicated server. With BigBirdWeb's Linux dedicated server with 5 or more IPs, we provide multiple IP options with rDNS and whitelebled. You can select the operating system of your choice.
Managed Dedicated Server Hosting
Get online dedicated servers with full control, root access, 99.95% uptime, and fully managed servers online at low cost in India as of compared to any other dealers. We offer high-end IT dedicated servers to manage your IT environment and meet all your business needs. We provide reliable power, cooling even it can be protected by DDOS protection, threat detection, and network security to increase your application ability with all kind of security vulnerabilities.With the help of our dedicated server hosting one can be provided with free Cpanel, unlimited bandwidth and disk space as per the requirement of the user application. Even we offer scalability and flexibility to migrate across environment and user can choose to work on any of the operating systems like Linux or windows.
Low Cost Dedicated Server
Included in All Packages for your dedicated server, Setup your web hosting.
Looking for Dedicated Server USA?
Here is the list of standard dedicated server hosting features:
Dedicated Server hosting FAQ & Comparisoin
We're here to help. Get in touch and we'll get back to you as soon as we can
Why choose Dedicated Hosting
Any business venture who is looking forward to the growth scalability should consider a Linux dedicated server due to web traffic, increases, overall performance and through puts parameters. Hence, any business owner who needs specific / custom applications installed on their server, but unable to fund the purchase and maintenance of a dedicated should consider Linux dedicated server hosting.
Are the hosting managed?
All the dedicated server hosting server plans mentioned on our website are fully managed with some additional cost.Our managed dedicated server plans are the best option for users who wish to upgrade from shared platform to a dedicated server but hesitate due to lack of technical skills and system administration knowledge. Unlike other VPS hosting service providers in India, we do not charge a penny for the VPS management. You will find VPS providers charging heavily for managed, semi-managed and fully managed VPS plans.
How to access dedicated server?
User can profusely avail this available information from Account Center or "Service Activation Letter" email using SSH, even though connect to the Server using access domain or your IP address.
How many IP with server?
Seamlessly, your server is better enriched with 5 IP address. However, it provide ability to get purchase up to 256 additional IP addresses with dedicated server for Server via your clientarea.
What I'm unhappy with server?
We'll be sorry for that situation, But no money back guaranty available for dedicated server.
Do I get root access to my Server?
Unquestionably, get profuse access over all servers. Moreover, the user can always change/update your root password within the Account Center.
Will you transfer my dedicated server?
Yes, if you opt for the dedicated server management then our team will help you to move your website to HostFurious dedicated server. You can also register domain and transfer domain to HostFurious.
VPS for ecommerce website?
Yes, you can use a suitable VPS configuration for your eCommerce portal. eCommerce sites are considered heavy and featureful sites and they need strong configuration to support traffic and CMS requrement. We recommend you 4GB VPS and above server for smooth operation of ecommerce sites.
What is cloudflare?
CloudFlare is an industry-leading Content Delivery Network (CDN) provider. It accelerates and secures your site by acting as a proxy between your site visitors and HostGator servers. With the help of CloudFlare, you can protect your site against malicious visitors and improve the average page load times. It also provides a host of security features like DDoS mitigation and Web Application Firewall (WAF).
Is server hosting upgradable?
Yes, completely if you take managed dedicated server hosting plan.

Dedicated Server in INDIA
No matter Its 2PM or 2AM, We are one step ahead for your help with 500+ videos & Articles.Our in-house team is on hand 24/7 to not only solve technical issues, but to offer the guidance and technical support you need to succeed online. Give us a ring.
Contact Us at +918513921302
Marketing Dedicated Server
Our servers are of the highest quality & spec to ensure your website performance is high day and night. Sign-up today for a free upgrade.